Details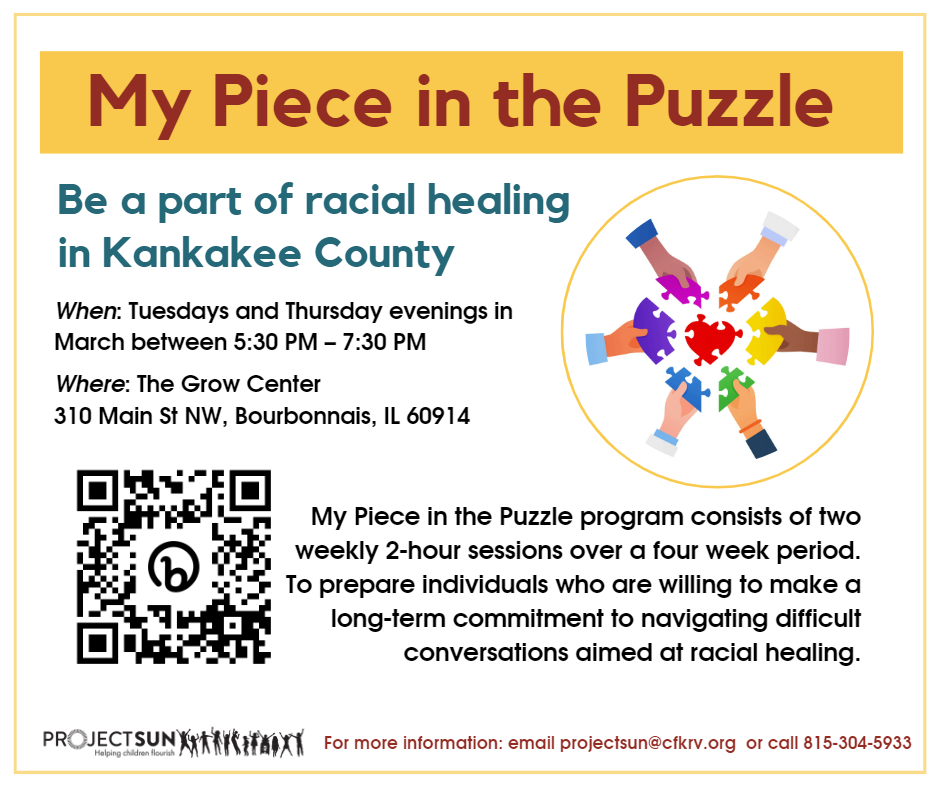 My Piece in the Puzzle - 3.0 Launching March 2023!
Join us for an introductory program to create a shared language, knowledge, and experiences related to systemic racism through the lens of three affinity groups: Black/African American, Hispanic/Latinx, and White/Caucasian.
Identify the different spaces where racism lives and name our piece in each of those.
Recognize challenges and learn tools on how to amplify voices and promote healing.
My Piece in the Puzzle program consists of eight weekly two-hour sessions to prepare individuals who are willing to make a long-term commitment to navigating difficult conversations aimed at racial healing. Sessions will take place on Tuesdays and Thursdays during the month of March.
Each Tuesday educational session will be followed by a deeper time of discussion on Thursday, in which previous participants of the program will also be invited to join.
Weeks One and Two will be focused on the Historial Overview of Race a Construct in America. Week Three will seek to help participants develop a power analysis of race in America. And week Four will lead into a time of Identifying the current challenges to equity in our community.
Interested in helping to plan Project SUN's upcoming racial equity activities? Please email us at projectsun@cfkrv.org
Details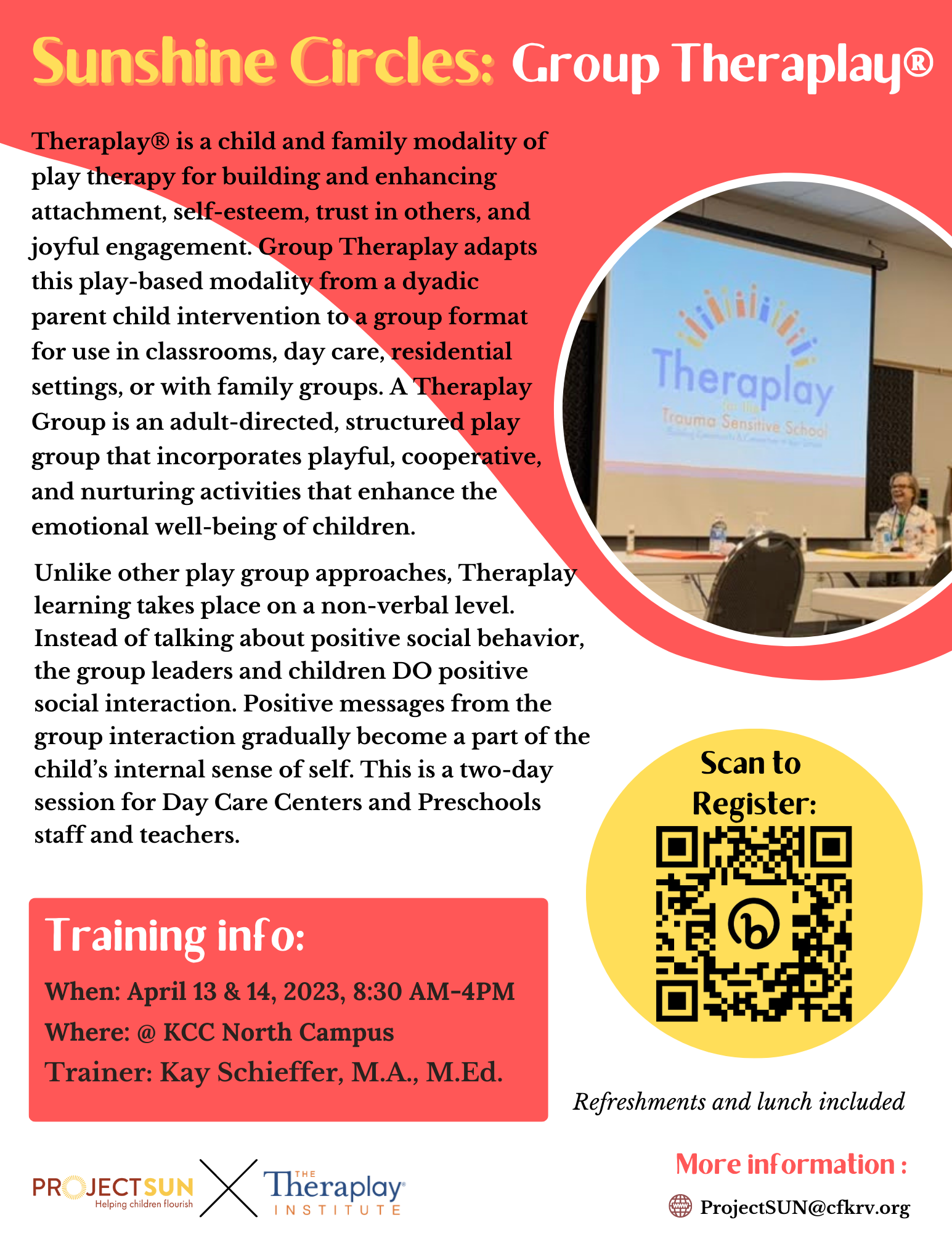 Registration is open: https://bit.ly/3IiWhZA
Unlike other play group approaches, Theraplay learning takes place on a non-verbal level. Instead of talking about positive social behavior, the group leaders and children DO positive social interaction. Positive messages from the group interaction gradually become a part of the child's internal sense of self. This is a two-day session for Day Care Centers and Preschools staff and teachers.