Do you need a stress reliever?
Join one of our monthly caregiver craft classes making DIY crafts with Cindy and other parents and caregivers.
Make connections and form new friendships!
Details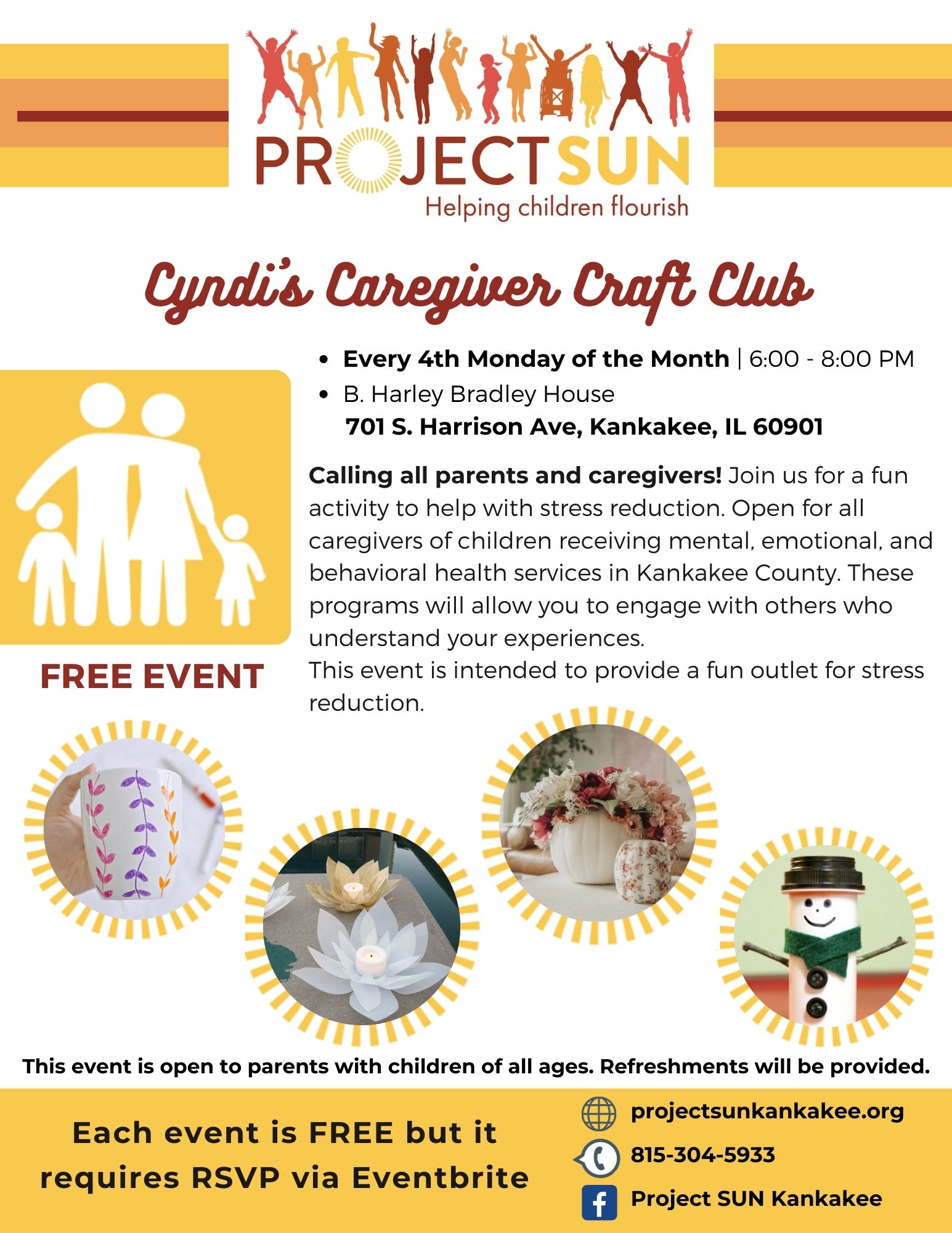 Looking for a fun break??
Meet other caregivers and support each other through crafts. This activity is for caregivers who have a child under the age of 21, living in Kankakee County and is receiving mental health services. Join other caregivers and parents for a time of DIY crafts with Cyndi. You will, alongside others learn and make fun decorative Plant Sticks for your Spring gardening projects.
During the club meeting, participants will be making fun, decorative crafts for their entertainment. Materials will be provided, and no prior experience is needed. All the craft supplies will be provided by us. No prior experience is needed.
Cyndi Brown is a crafting Rockstar! She's also a caregiver to her grandchild and her elderly father, and she's here for you. Cyndi's passionate about supporting other caregivers in a relaxed setting. These are the folks you've been waiting to meet!
Prior registration is required. AND IT'S FREE!!!
Send an email of interest to ProjectSUN@cfkrv.org
If assistance is needed with childcare expenses, please note that,