We are excited to invite you to a panel discussion/Q&A event geared towards Creating an Inclusive Community for our LGBTQ+ youth in Kankakee County. As someone who is involved in the lives of children in our community, this event is intended to help you better understand the issues LGBTQ+ youth face and what can be done to help them flourish. This event will take place on June 1, 2023, from 5:00-7:00 p.m. at The Grow Center (310 Main St. NW, Bourbonnais), right after the end of Mental Health Awareness Month and at the start of Pride month, bridging those two areas of awareness. We hope you will be able to attend!
Registration for this event is required and FREE. During the registration process, you will have an opportunity to ask a question for the panel's consideration https://bit.ly/42dOzsA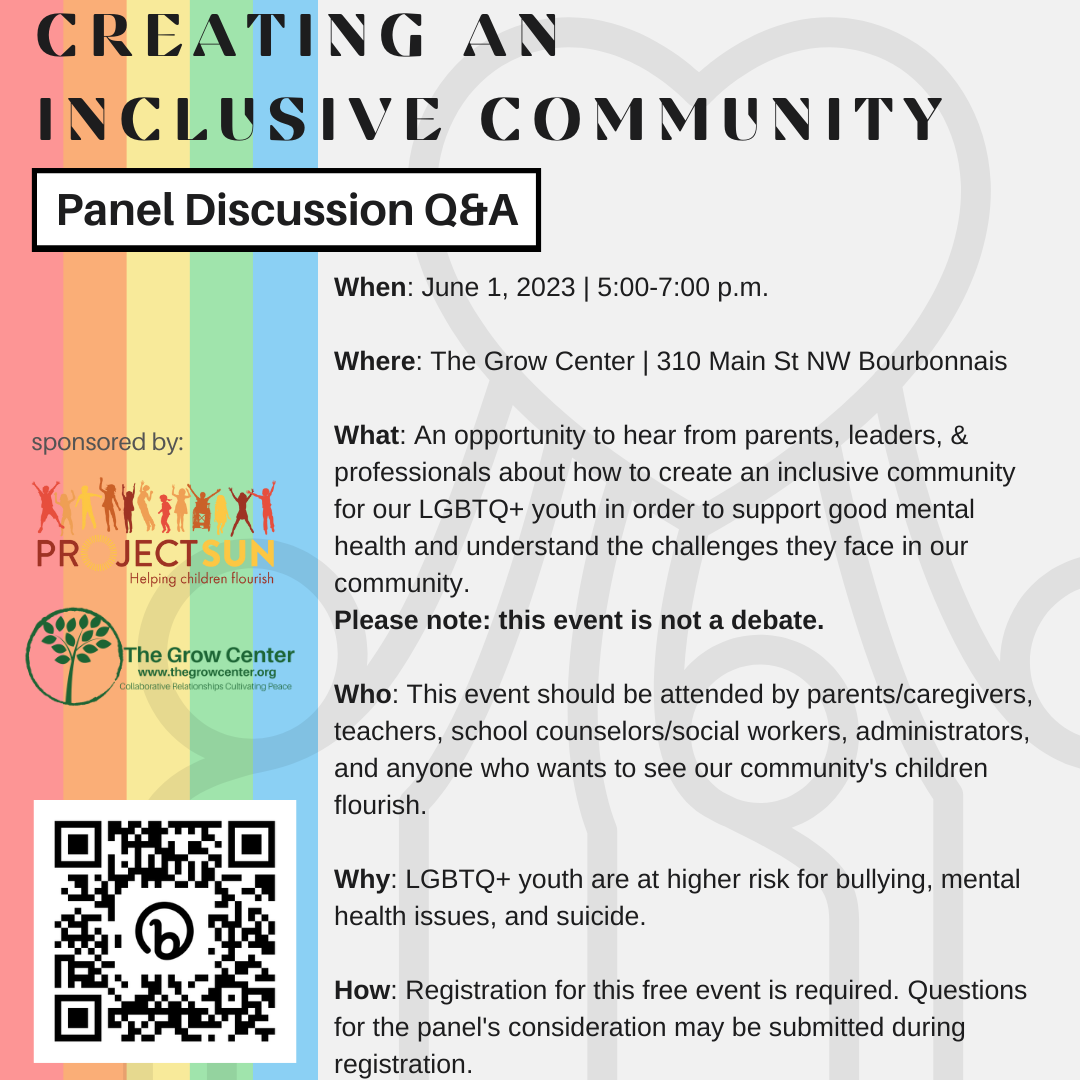 Please note: this event is not a debate.