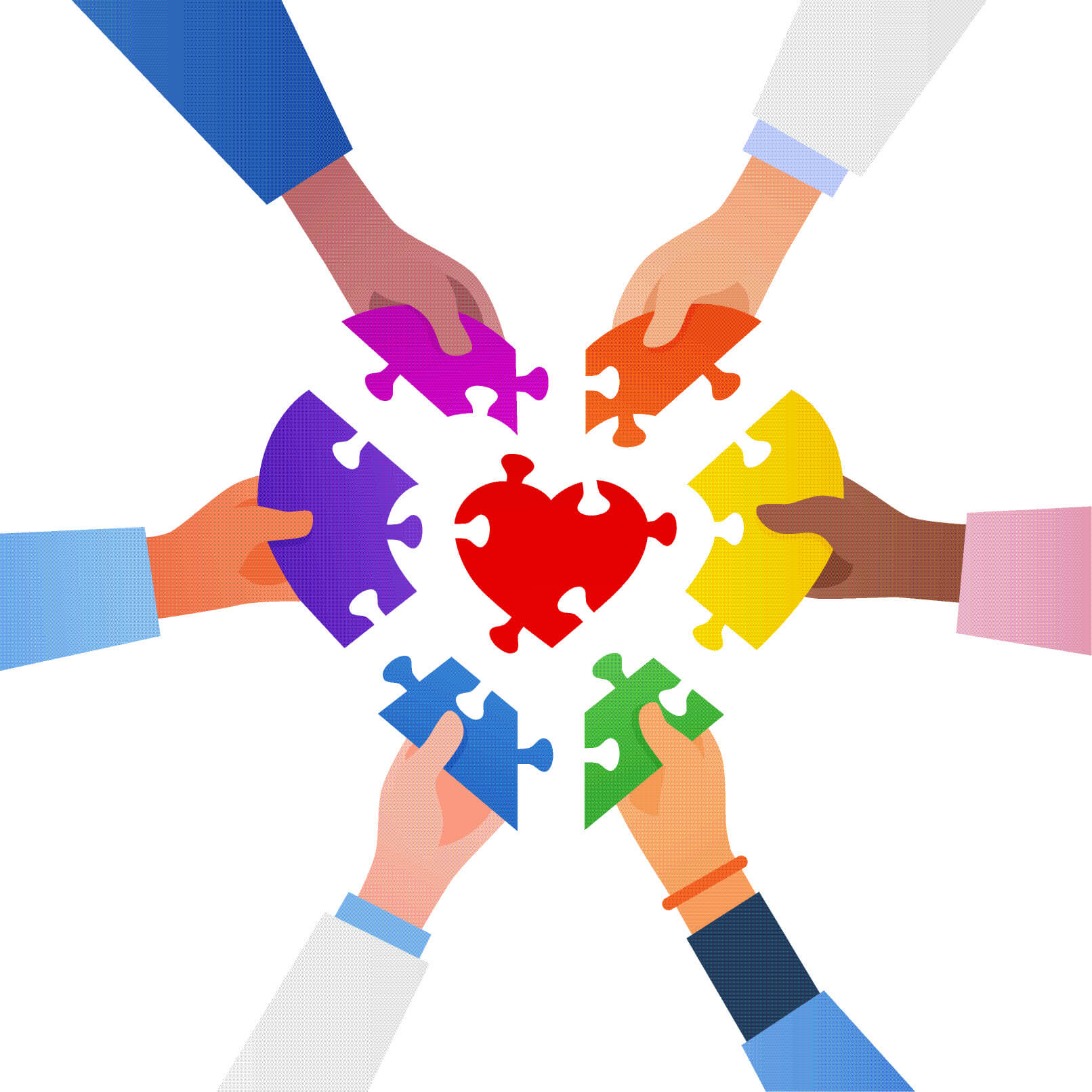 Addressing equity is paramount to establishing a children's mental health system of care that meets the needs of all youth and their families. Project SUN is undertaking an initiative to understand our different experiences and promote action towards equity and access to children's mental health services in Kankakee County. Project SUN strives to take into account different languages, cultures, races, genders, and economic situations, as well as different needs in the urban, rural, and suburban areas of the county.
Racial Equity Assessment Community Survey
A first step is to conduct a survey of Kankakee County residents about experiences with racial discrimination, as well as gather other information to help guide future actions to promote racial equity. Racial inequalities and disparities have been well documented. For key facts and figures, click here. Visit our Cultural Competency Resources page for additional information.
Click here to complete the survey
My Piece in the Puzzle - Launching Fall 2021!
Join us for an introductory program to create shared language, knowledge, and experiences related to systemic racism through the lens of three affinity groups: Black/African American, Hispanic/Latinx, and White/Caucasian.
Identify the different spaces where racism lives and name our piece in each of those
Recognize challenges and learn tools on how to amplify voices and promote healing
Interested in helping to plan Project SUN's upcoming racial equity activities? Please email us at projectsun@cfkrv.org