Addressing equity is paramount to establishing a children's mental health system of care that meets the needs of all youth and their families. Project SUN is undertaking an initiative to understand our different experiences and promote action towards equity and access to children's mental health services in Kankakee County. Project SUN strives to take into account different languages, cultures, races, genders, and economic situations, as well as different needs in the urban, rural, and suburban areas of the county.
Gender Equity and Sexual Orientation Discrimination An important step is to conduct a survey of Kankakee County residents about experiences with gender identity and sexual orientation discrimination, as well as gather other information to help guide future actions to promote greater equity.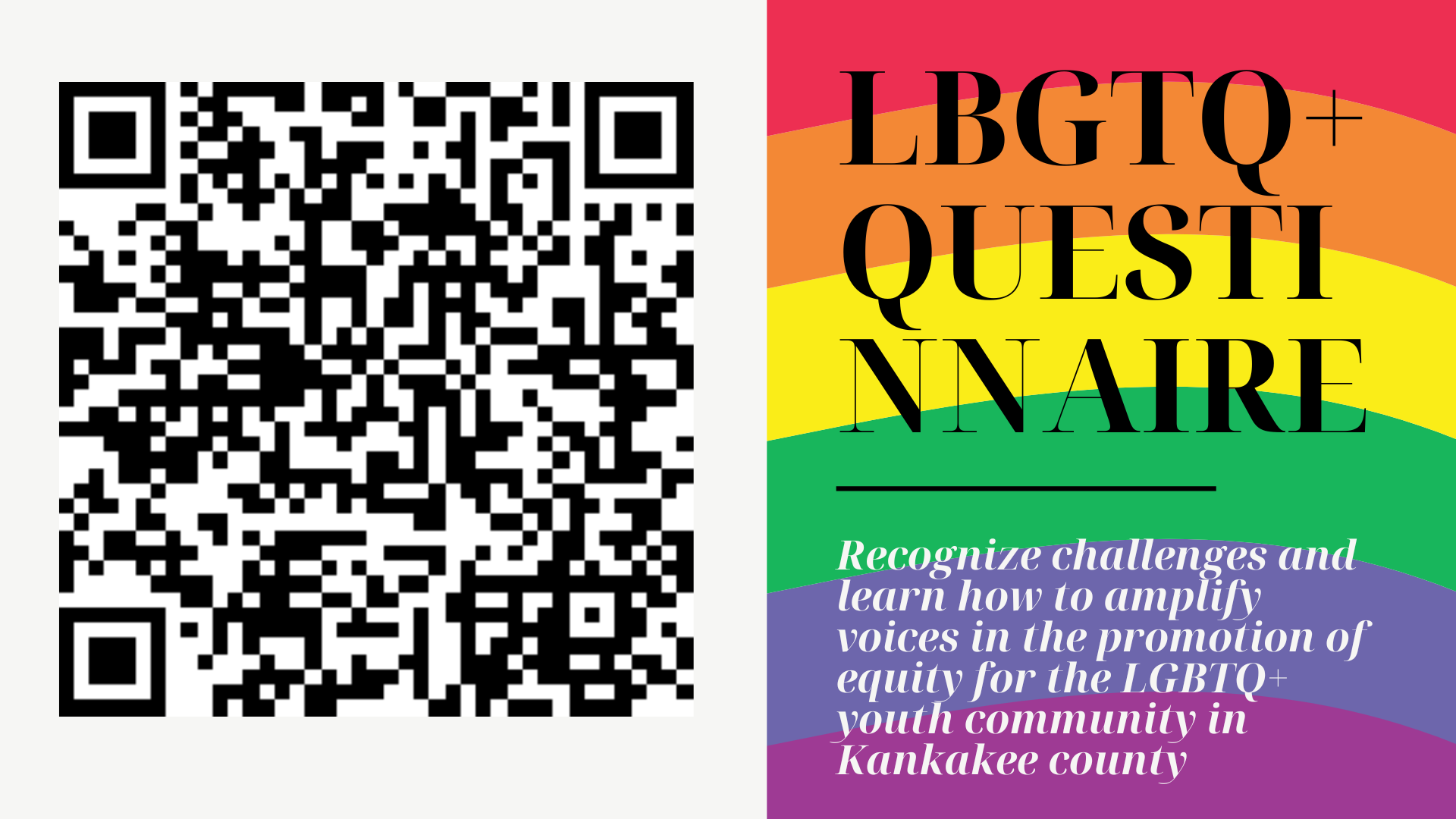 In the fall of 2022, Project SUN is planning to host informational sessions to bring awareness to the issues experienced by youth in the LGBTQ+ Community. These sessions will seek to recognize challenges and learn how to amplify voices in the promotion of equity for the LGBTQ+ youth community
Creating an Inclusive Community: Panel Discussion and Q&A
We are excited to invite you to a panel discussion/Q&A event geared towards Creating an Inclusive Community for our LGBTQ+ youth in Kankakee County. As someone who is involved in the lives of children in our community, this event is intended to help you better understand the issues LGBTQ+ youth face and what can be done to help them flourish. This event will take place on June 1, 2023, from 5:00-7:00 p.m. at The Grow Center (310 Main St. NW, Bourbonnais), right after the end of Mental Health Awareness Month and at the start of Pride month, bridging those two areas of awareness. We hope you will be able to attend!
Registration for this event is required and FREE. During the registration process, you will have an opportunity to ask a question for the panel's consideration https://bit.ly/42dOzsA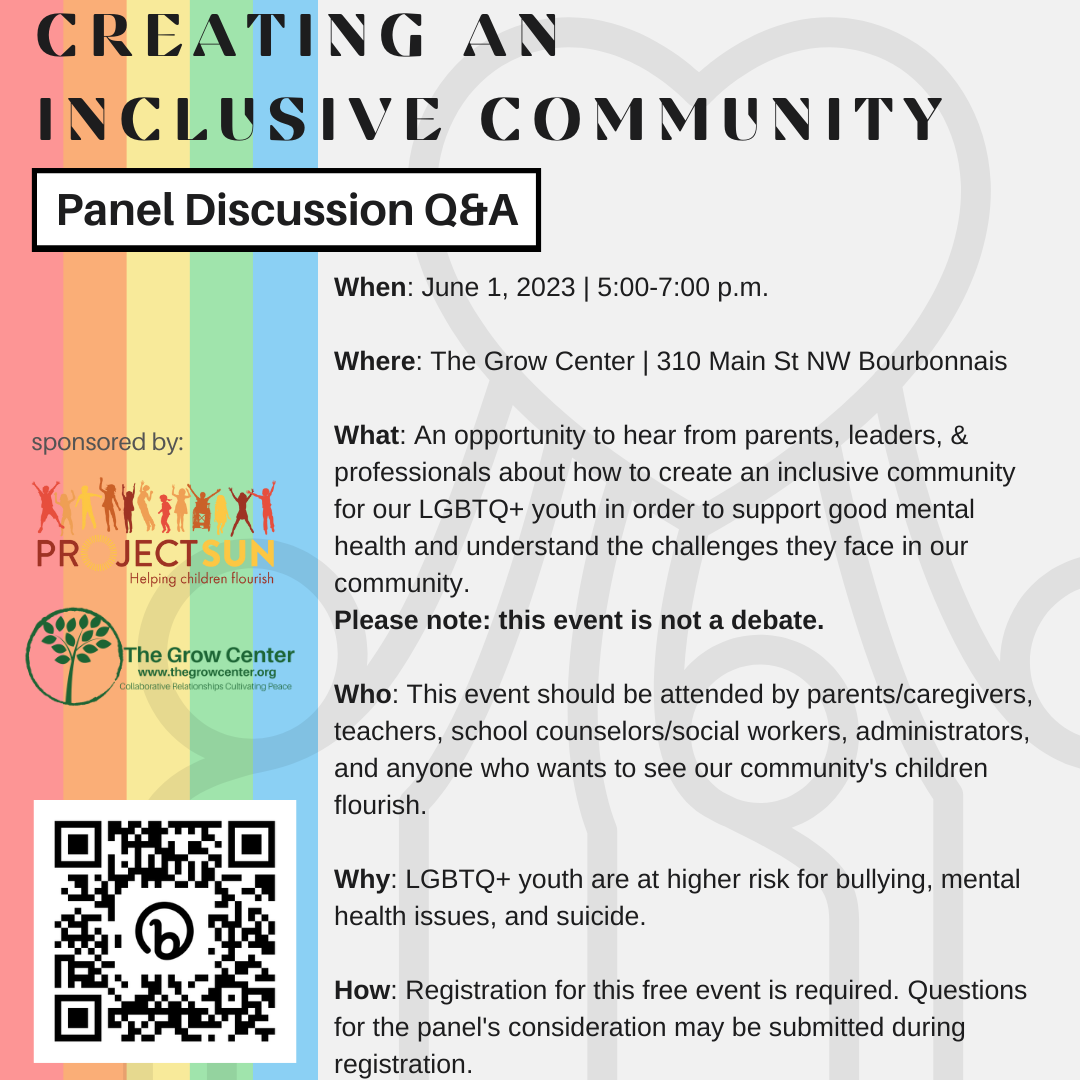 Please note: this event is not a debate.